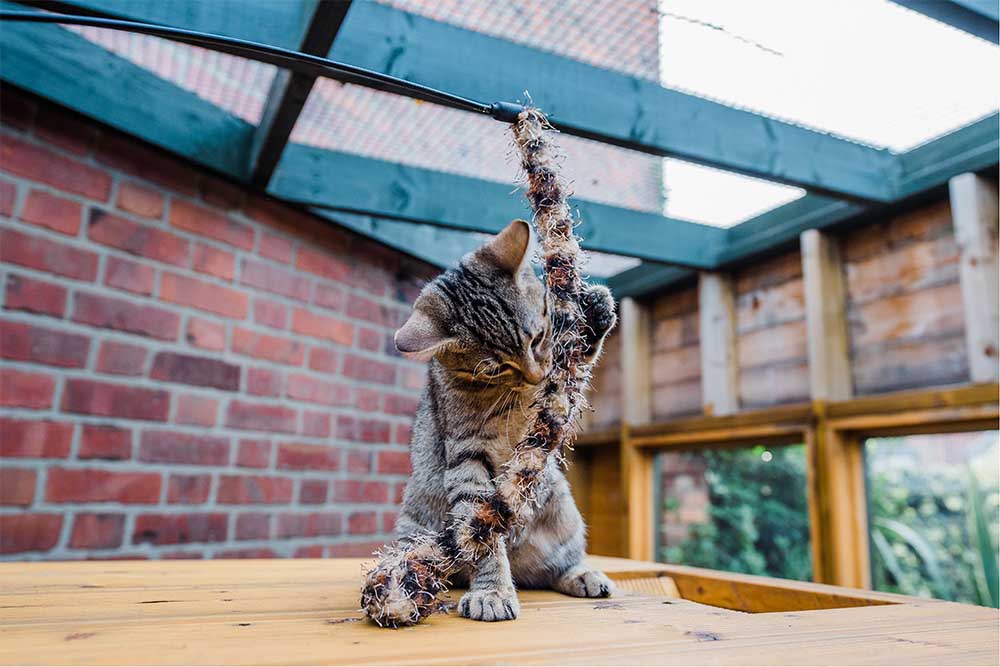 Just like us humans, our pets need to move to stay healthy, and a great way to ensure overall health and weight management is through exercise. There are several ways we can encourage our four-legged friends to get their legs moving and their heart rates pumping; we've put together some tips to help.
Please note – if you have any concerns regarding your pet's weight, seek out veterinary advice from your local vet.
Dogs
Take daily, regular walks - instead of a few long walks a week.
Try some longer walks. This should be done slowly so as not to exhaust your pet. Longer, slower walks allow them to build up their stamina.
Encourage fetch and playtimes with toys in the house or garden throughout the day.
Hydrotherapy is great for severely obese dogs or geriatric dogs with joint problems, as this removes any extra strain which walking can cause. If your dog likes to splash around, you could encourage them to swim in a local river,lake or outdoor pool if it is a safe place to do so.
Cats
If you cat loves to play, set aside frequent, small intervals of playtime throughout the day, particularly as these sporadic bouts of play will mimic natural hunting behaviours.
Remote control and/or wind-up toys are great to encourage your cat to chase and run around your home.
For food orientated cats, activity feeders, puzzle feeders and activity balls are a great way to make your cat actively work for their food.