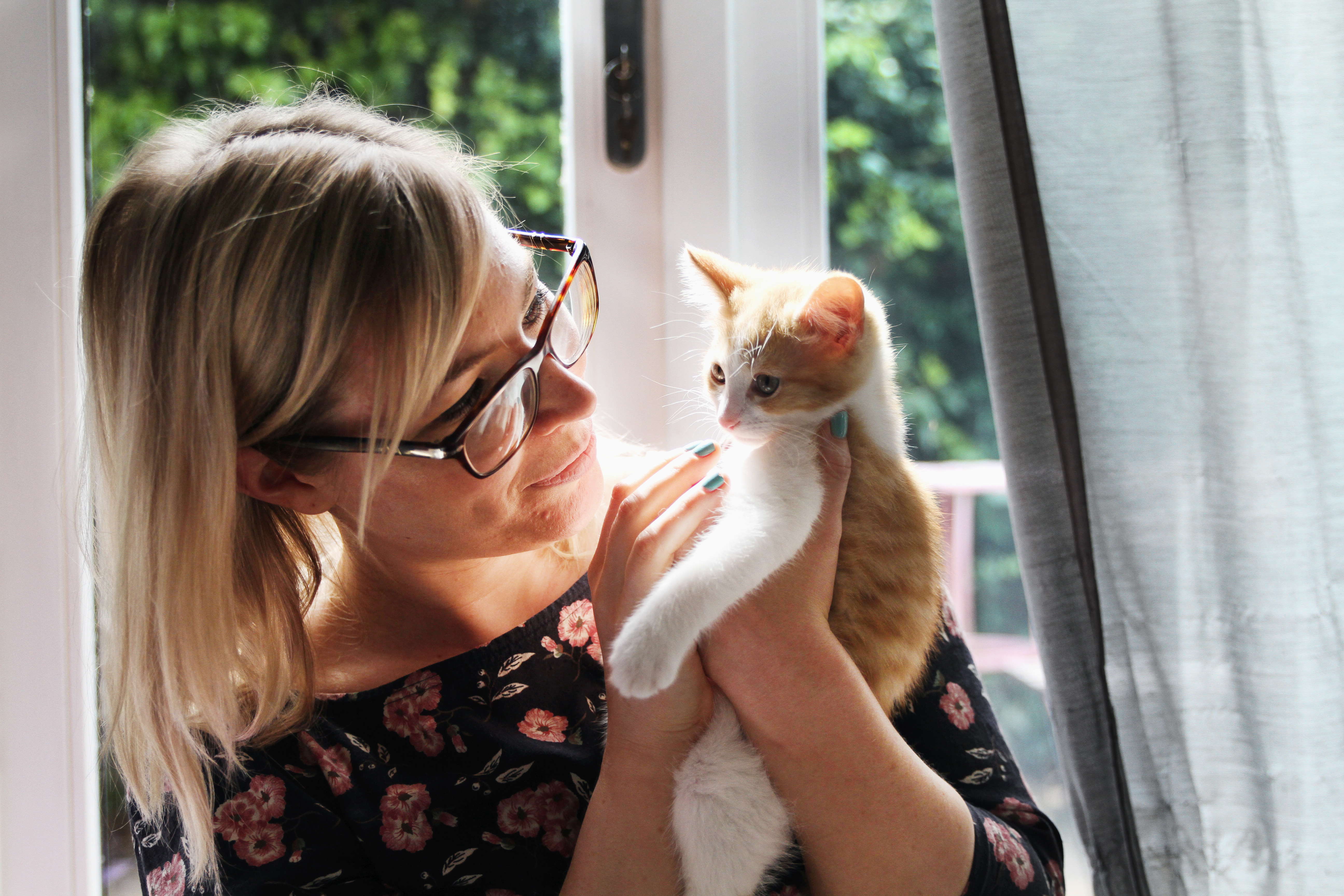 Longer evenings and the sun warming our faces: summer has arrived, and outdoor time is essential! It's the same for our feline companions, right? Well, actually, that's not always the case.
A cat that's recovering from an operation may need to stay indoors temporarily, and those with health issues such as poor hearing or vision may need to stay indoors indefinitely for their own safety. Likewise, cats infected with Feline Immunodeficiency Virus (FIV) should be kept inside the home and only allowed outside in a safe, enclosed garden so they can't come into contact with other cats.
So what can you do to keep an indoor puss happy and safe?
The importance of play
All cats need a stimulating environment, and playtime will keep your cat fit and healthy, as well as encouraging a bond between you. Cats can get tired of seeing the same old toy, so it's best to have a variety that can be rotated to prevent boredom.
"We recommend games where the cats have to run about, such as fishing rod toys or little balls that they can bat around." - Tanya Madden, Deputy Head of Animal Welfare at Mayhew
Cats are hunters by nature and are not designed to have their food handed to them on a plate, so you can also add interest at mealtimes with the use of food enrichment toys. Puzzle feeders, which need manipulating to release dry food, can help to keep your cat stimulated and less likely to show behaviours associated with boredom and frustration. If you're feeling creative, you can even make your own feeding toy!
Enrichment is key
Providing your cat with adequate and appropriate enrichment and entertainment will ensure they are healthier, happier and more relaxed.
From food based enrichment to making your own toys, scavenger hunts and more, there are plenty of ways in which you can add enrichment into your pet's life. Our team have gathered some fun tips and tricks to help you incorporate enrichment into your daily routine.
Bring the outside in
A useful tip to keep indoor cats happy is to grow cat grass for them to munch on. You could also get a window bed so your cat can safely watch the world go by.
The needs and welfare of our cats are assessed by our staff on an individual basis, and sometimes those cats that are considered indoor cats may actually be able to use outdoor spaces like gardens, patios or balconies if they're fully enclosed. To give your indoor cat safe access to the outdoors, you can secure your garden with specialised enclosures or cat-proof fencing from a reputable company such as ProtectaPet.