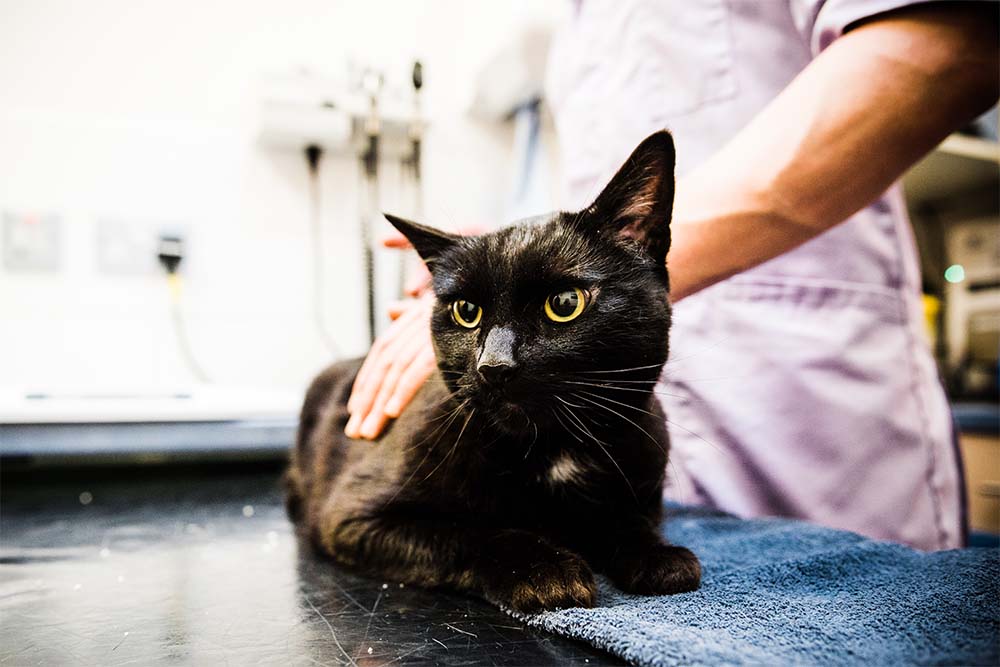 Is microchipping a cat a legal requirement?
While microchipping is recommended for all cat owners, there are no current laws to make microchipping compulsory for cats. However, there are several benefits of microchipping cats.
What are the benefits of microchipping my cat?
Microchipping owned animals has multiple benefits for the owner, the pet itself and rehoming organisations. A few of these benefits include:
Helping lost, microchipped animals reunite with their worried owners.
Owners can be informed if their pet sadly suffers an injury or fatal accident whilst out and about, providing them with much needed closure rather than a lifetime of wondering what happened.
When should I microchip my cat?
The majority of cats are microchipped during neutering surgery. We encourage registering your pet at a vet practice and discussing timely neutering and microchipping when you acquire your pet. We recommenced that your cat is microchipped before being allowed outside.
All our animals are microchipped before they are rehomed. If you adopt a cat from us, we will give you the animal's microchip number and we will register your details onto the microchip before you and your new cat leave our Home.
What should I do if my pet is lost?
If your pet is lost, contact your microchipping database as soon as possible to inform them. It's very important to check that the contact details registered to your pet's microchip are correct and up-to-date. This will ensure that vets or animal rescue centres can contact you directly if your pet is found and scanned by them.
What is the purpose of a microchip database?
When a pet is microchipped, their unique Microchip Number, your contact details and any important information on your pet, needs to be held in a secure location and be accessible at any time by an Authorised Agent finding the pet.
How do I update my contact details?
If you need to update your contact details including address or phone number, please contact the relevant microchip company that your pet is registered with for further details on how to do this.
PetLog: 01296 336579
Anibase/Identifbase: 01904 487459
Avid: 01273 408720
PETtrac: 01273 408722
If you are unsure which company your pet is microchipped with, you can call any company and give them your microchip number and they will be able to advise you further. Alternatively, you can check online via: www.check-a-chip.co.uk.